Developer Dashboard Sign Up
The ZEBEDEE Developer Dashboard is where you will find any and all information about the Games you use ZEBEDEE with. In the Dashboard you will be able to create and manage your Games, retrieve and regenerate API keys for interacting with the API, triaging Game micropayment transactions (with filtering capabilities), and manage a fully-programmable Lightning Network wallet.
Creating Account
As of right now, the ZEBEDEE Developer Dashboard is invite-only. This means you need to have received an invite in order to successfully sign up for an account. If you would like to receive an invite, head on over to our Discord group and speak to one of the team administrators. They'll be able to help you get started.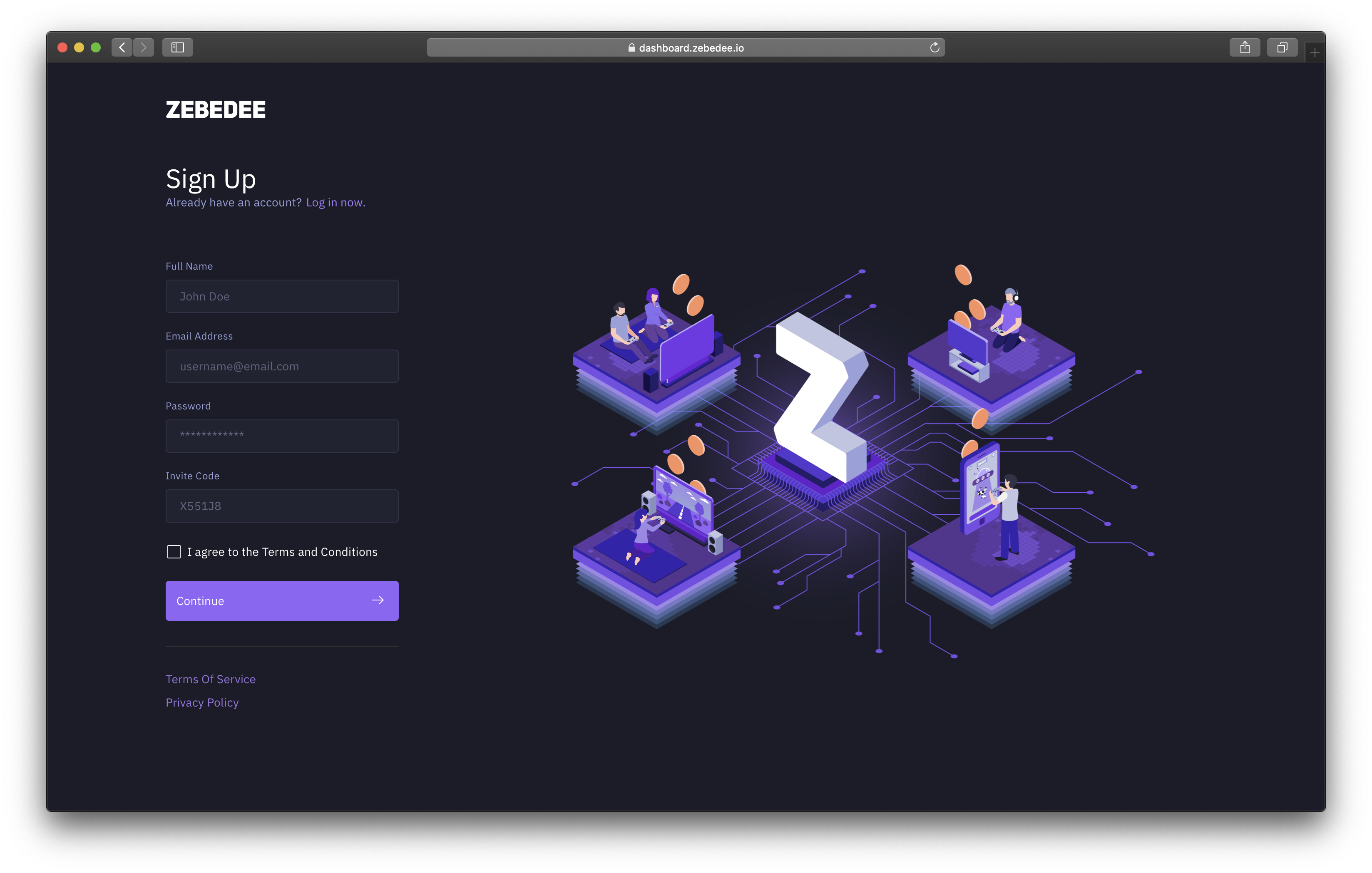 ZEBEDEE Developers | Sign Up
Once you've got your invite code, head on over to ZEBEDEE Developers and choose Create Account. Fill in the details like below and hit the Submit button.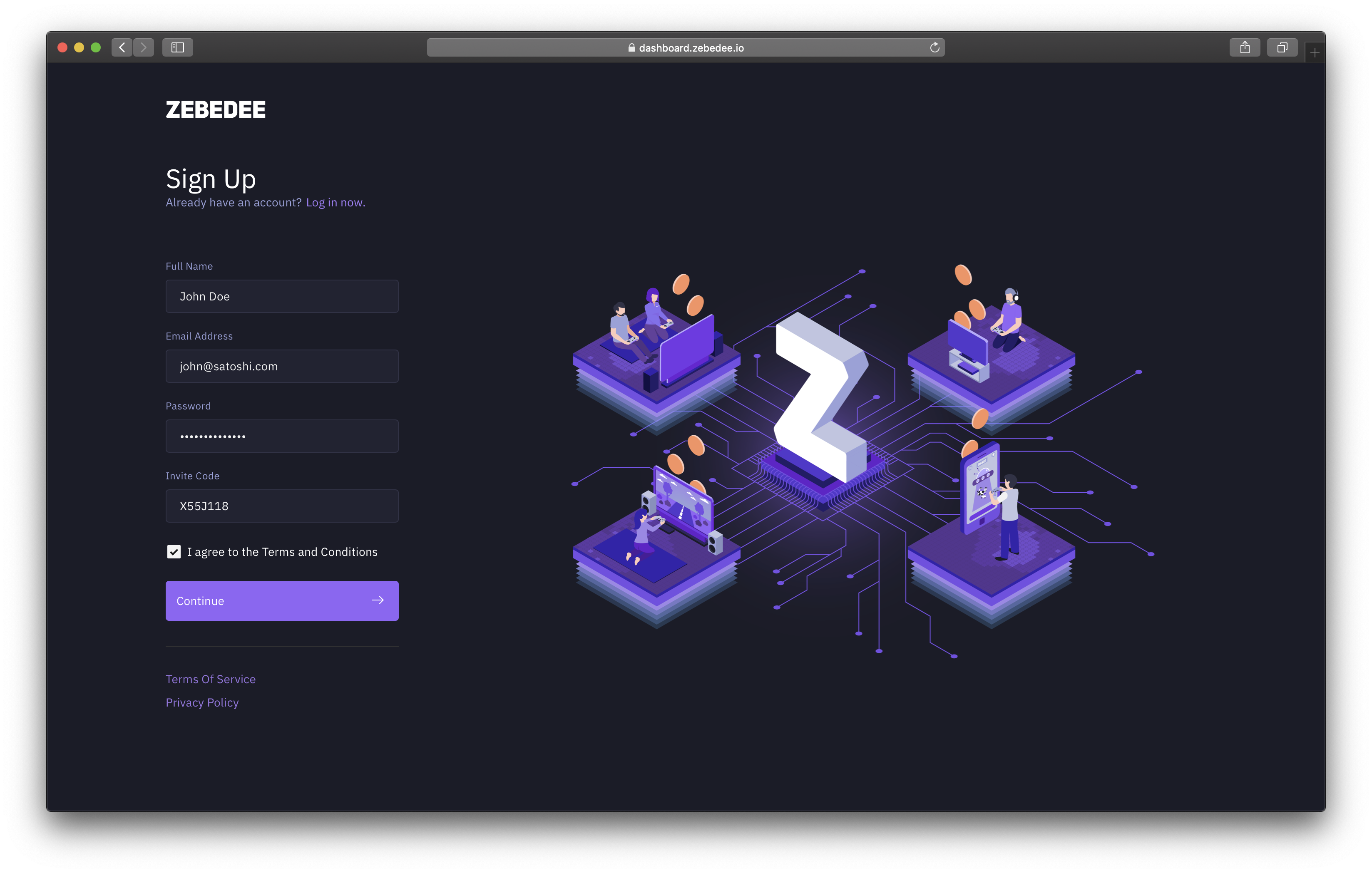 ZEBEDEE Developers | Sign Up
If everything is correct, you should see a quick spinner, followed by the homepage welcoming you to the ZEBEDEE Dashboard. You will see a few quick buttons to some major areas in the Dashboard, such as your Games and the detailed API Documentation website you're currently reading!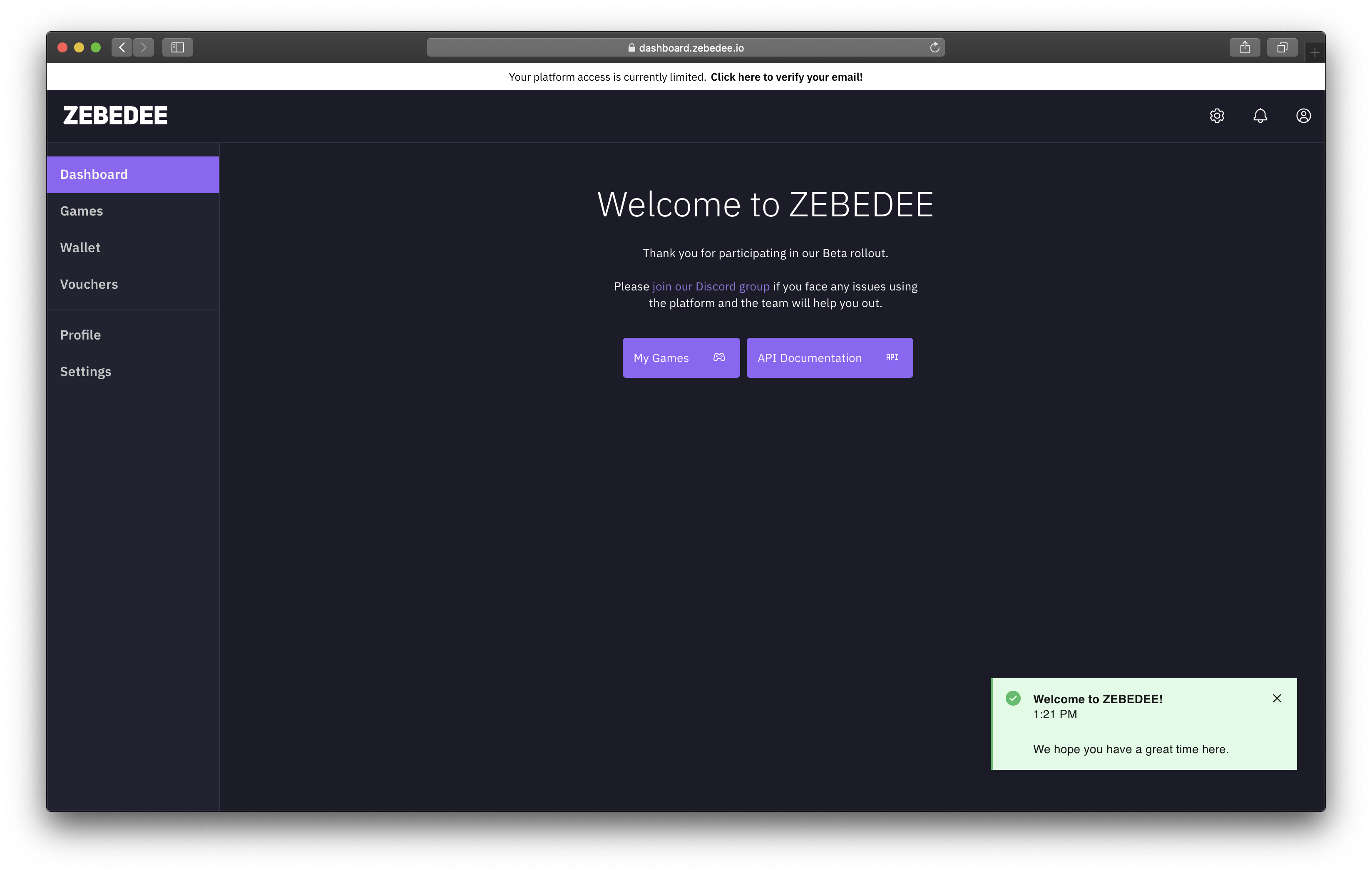 ZEBEDEE Developers | Welcome
Great! Now let's understand what is baked into your ZEBEDEE Developer account.